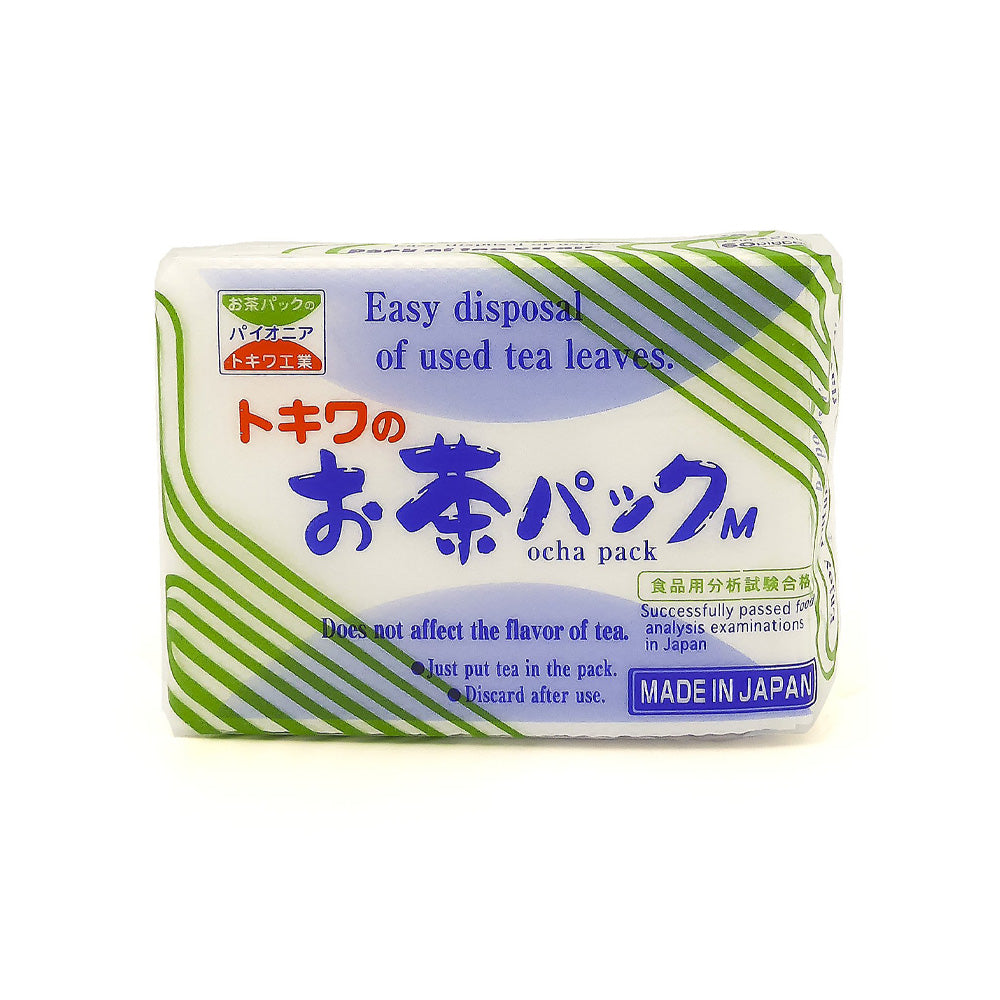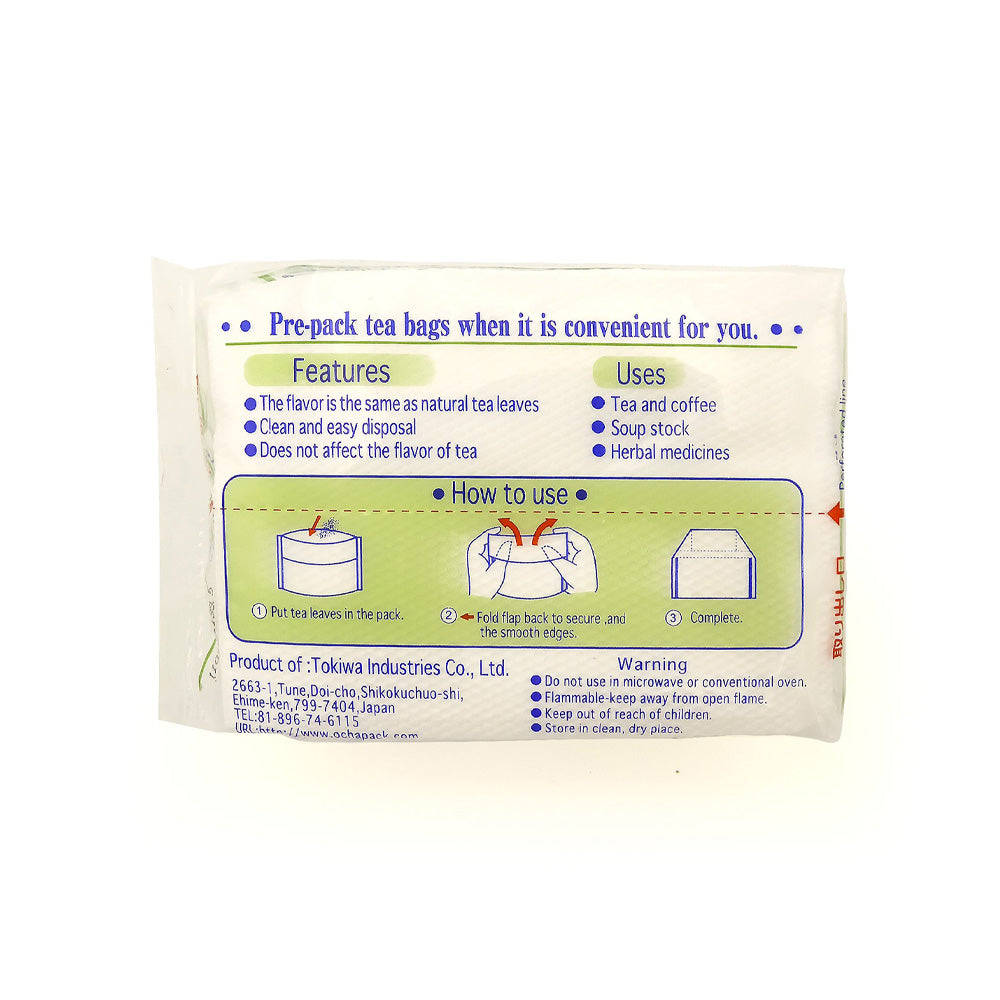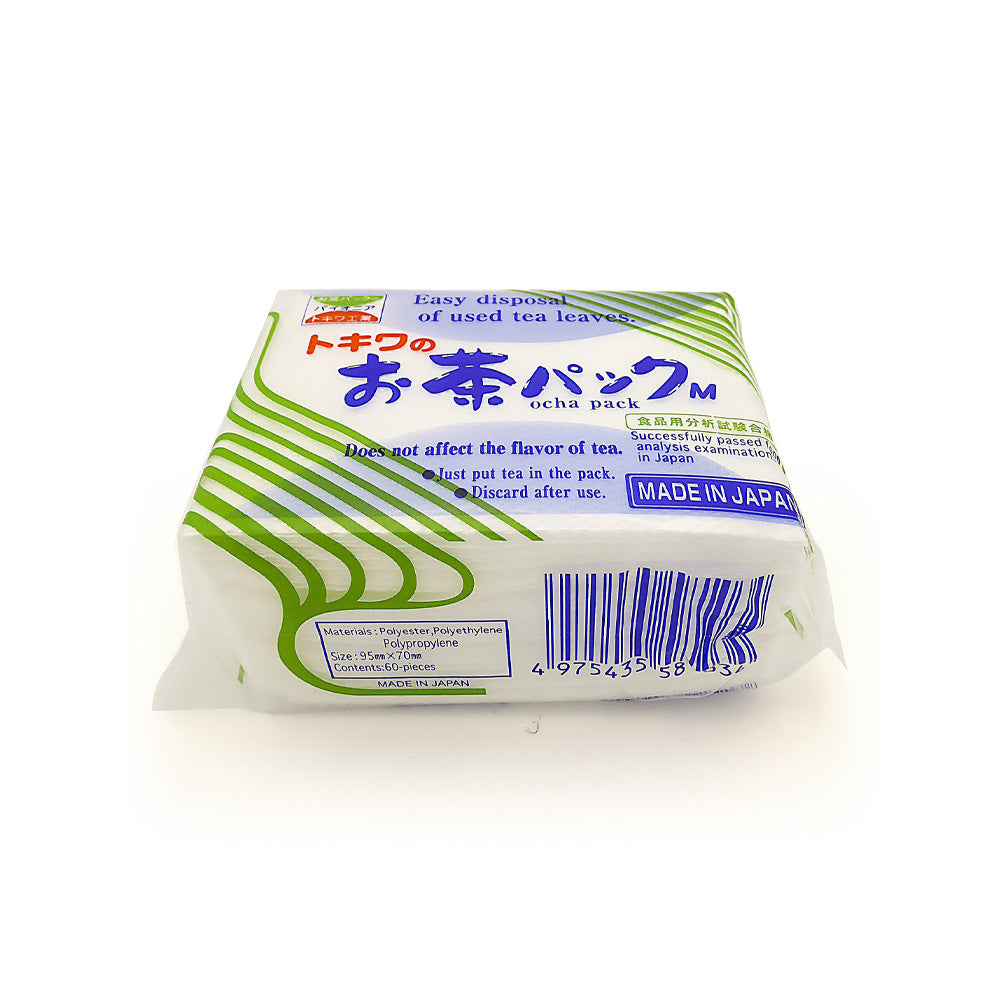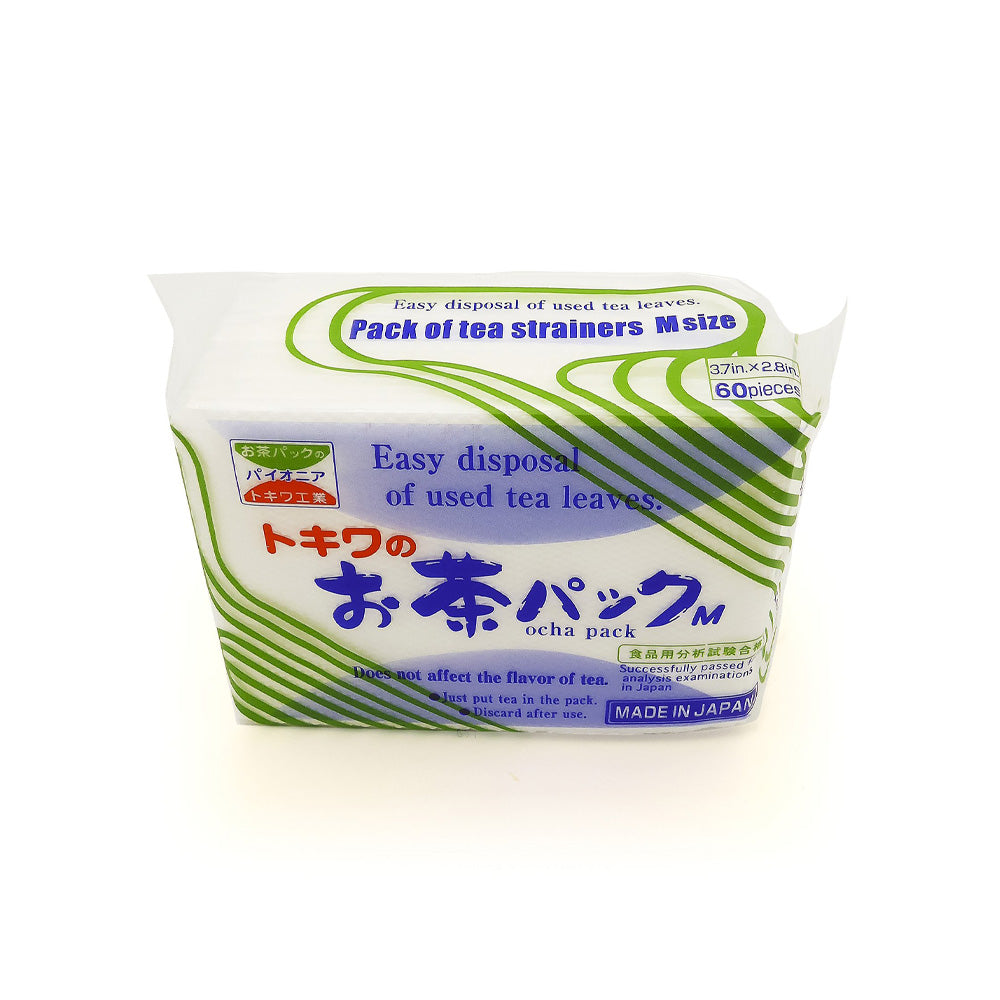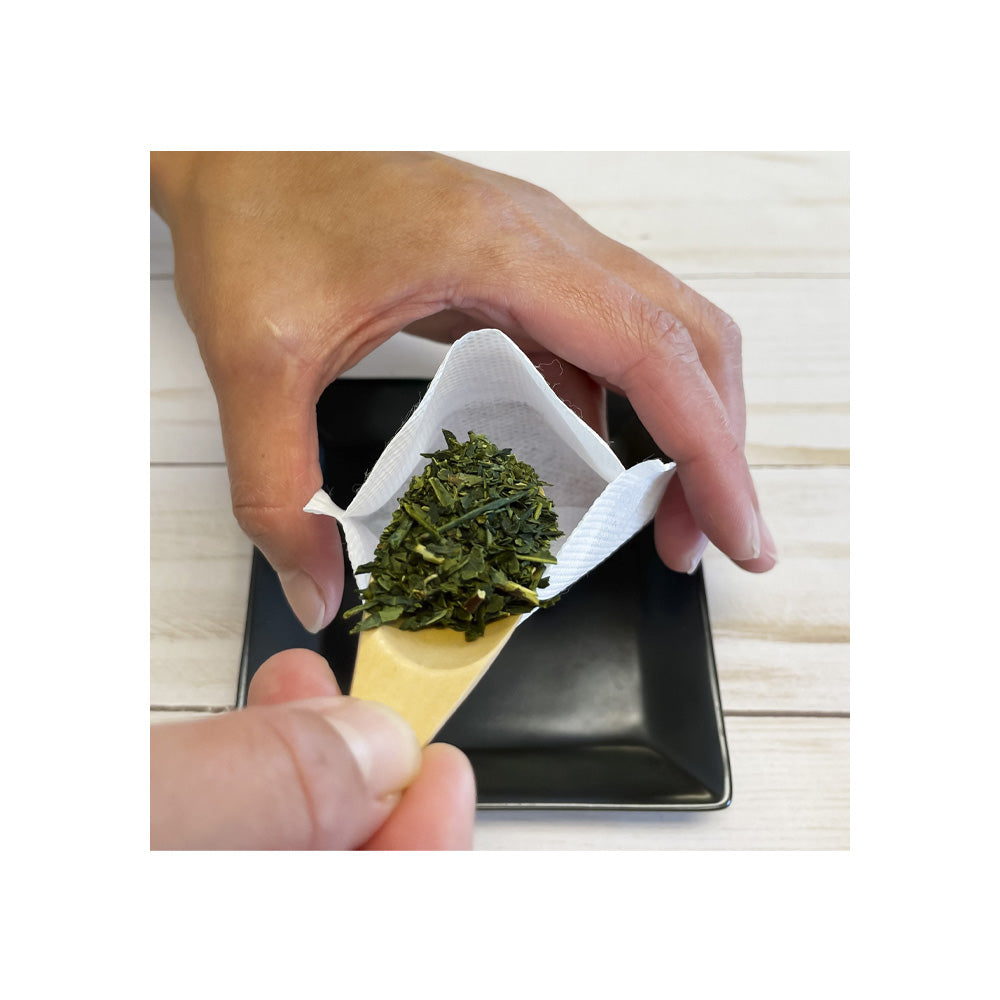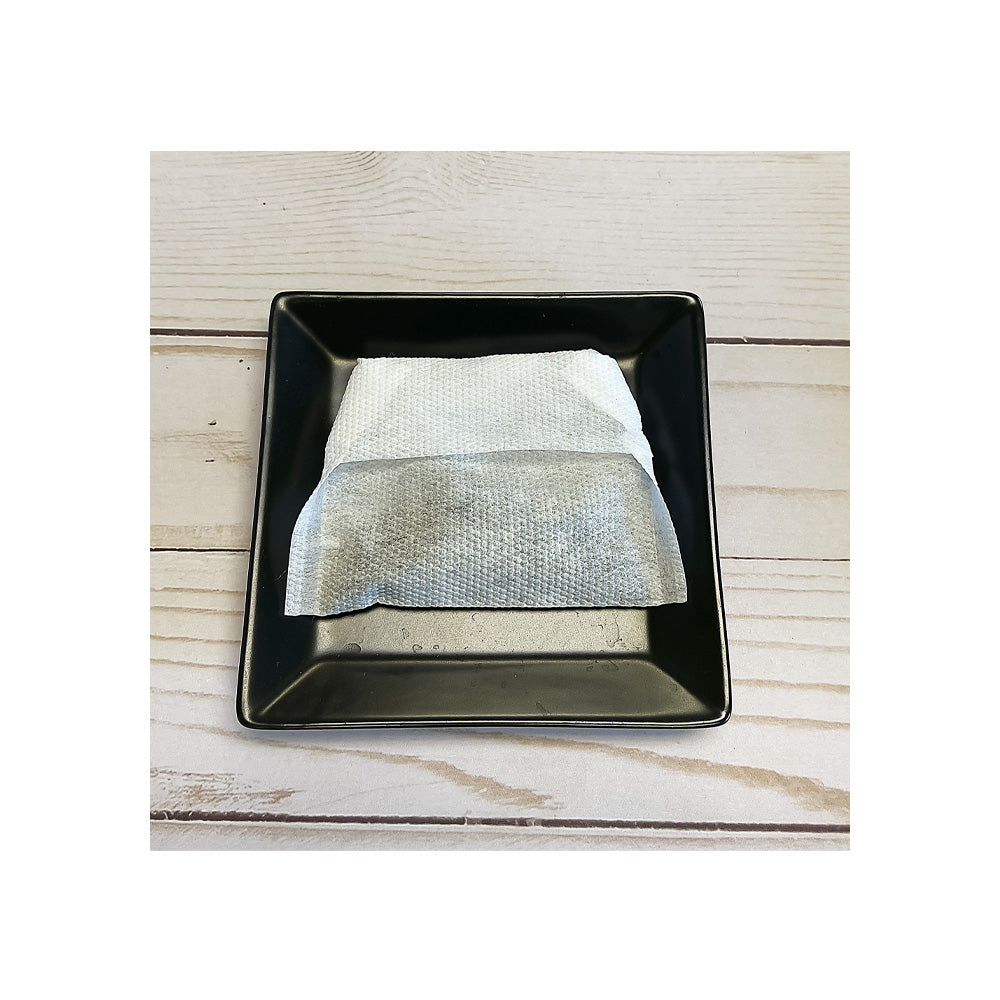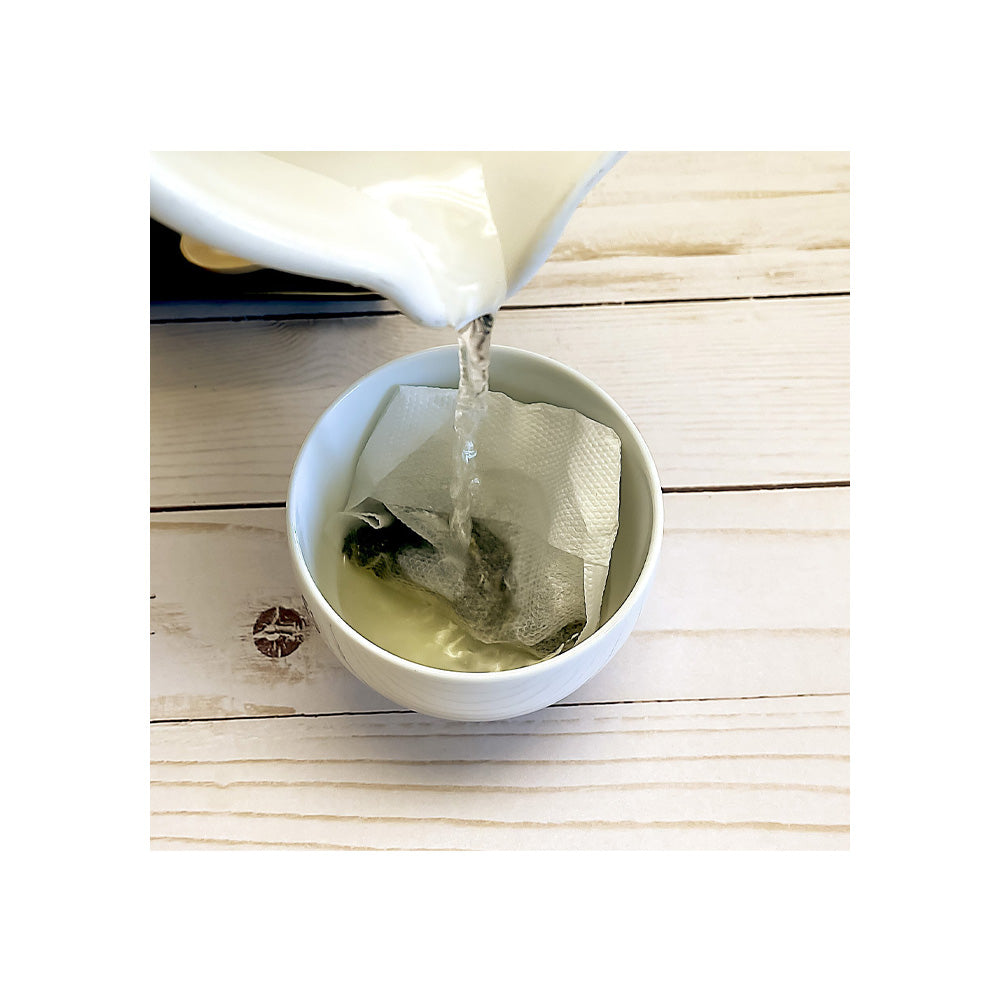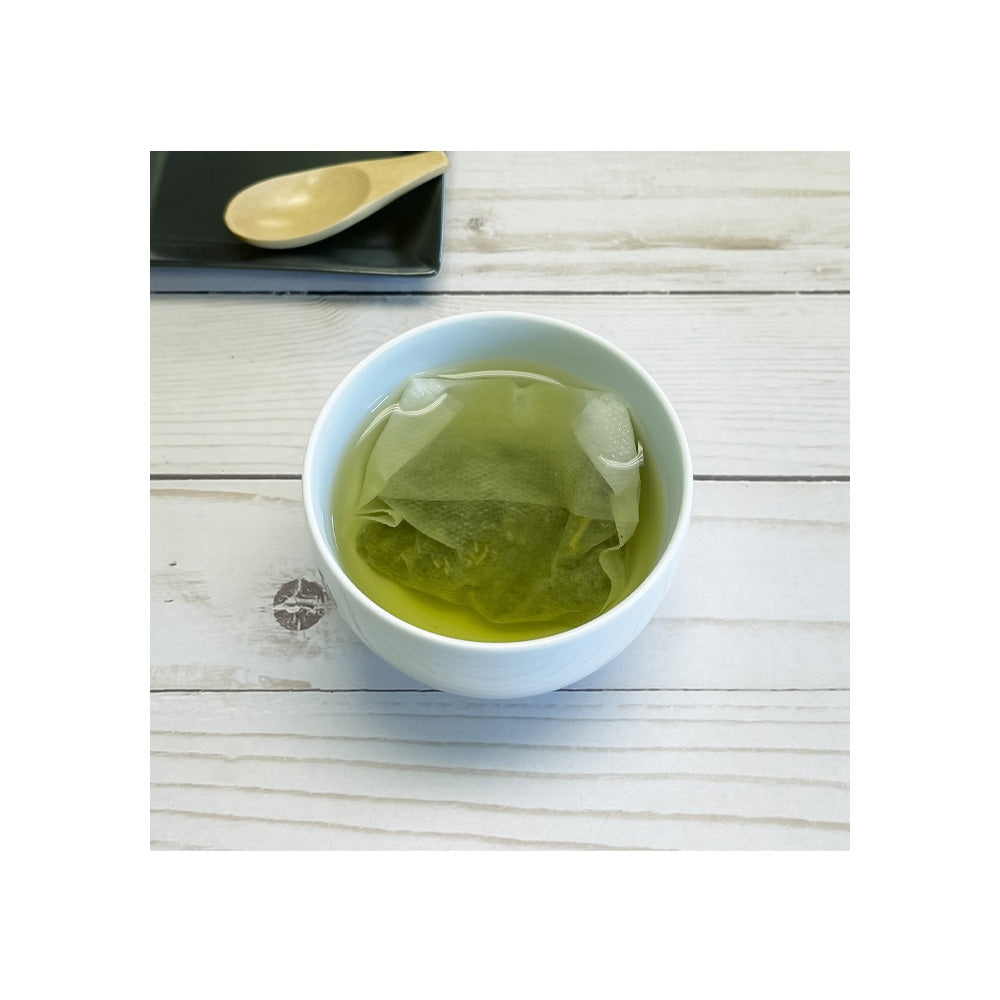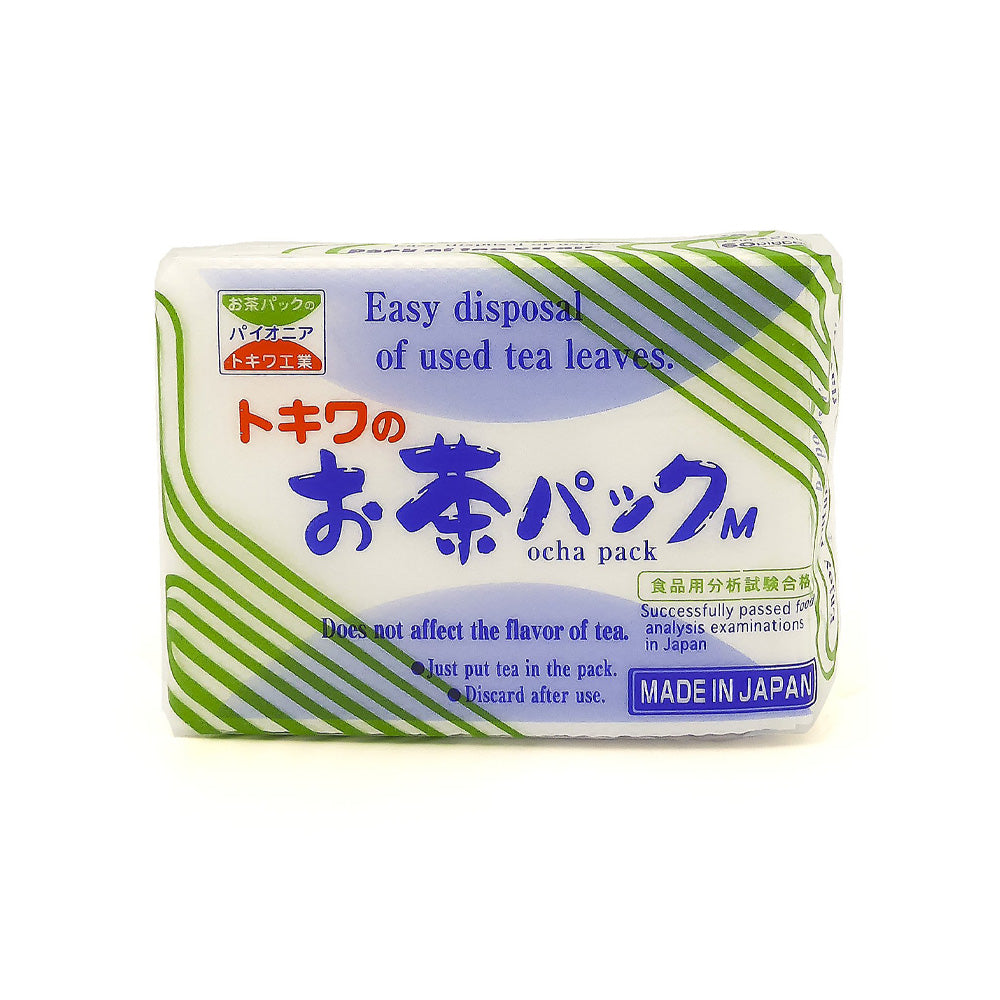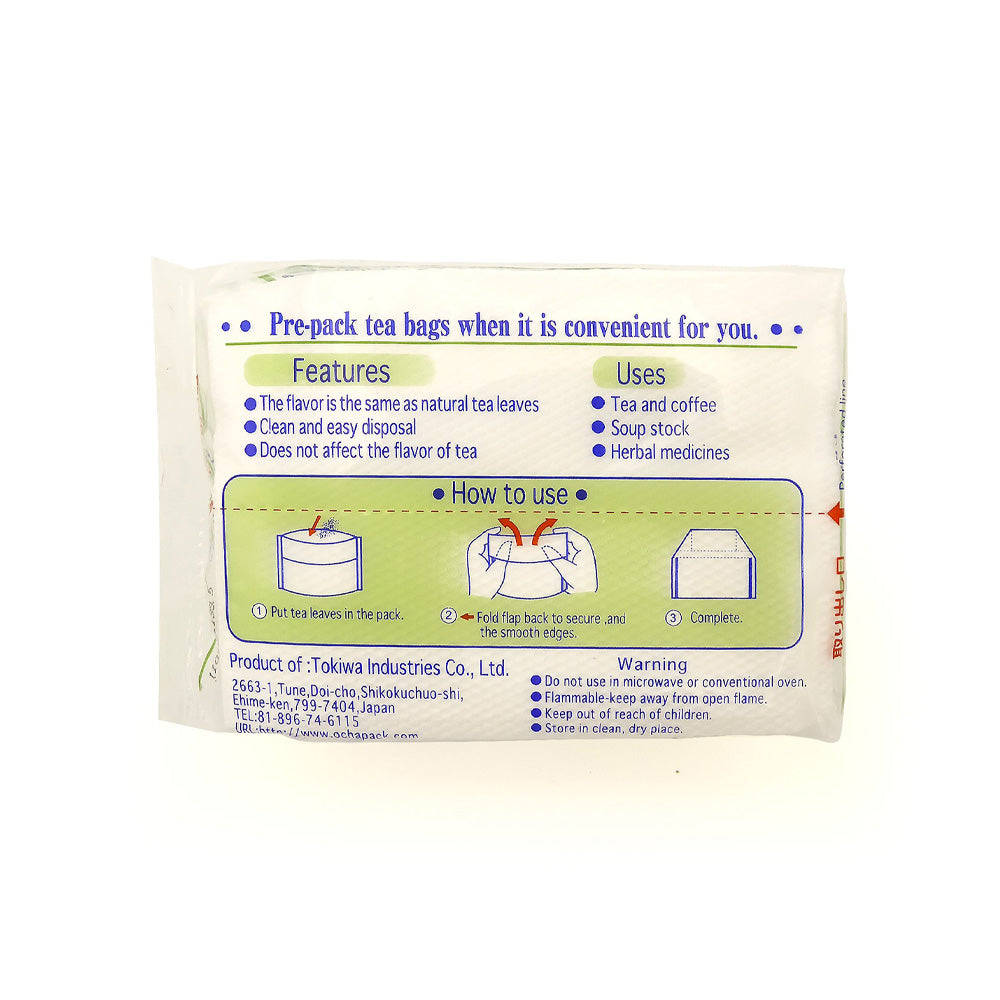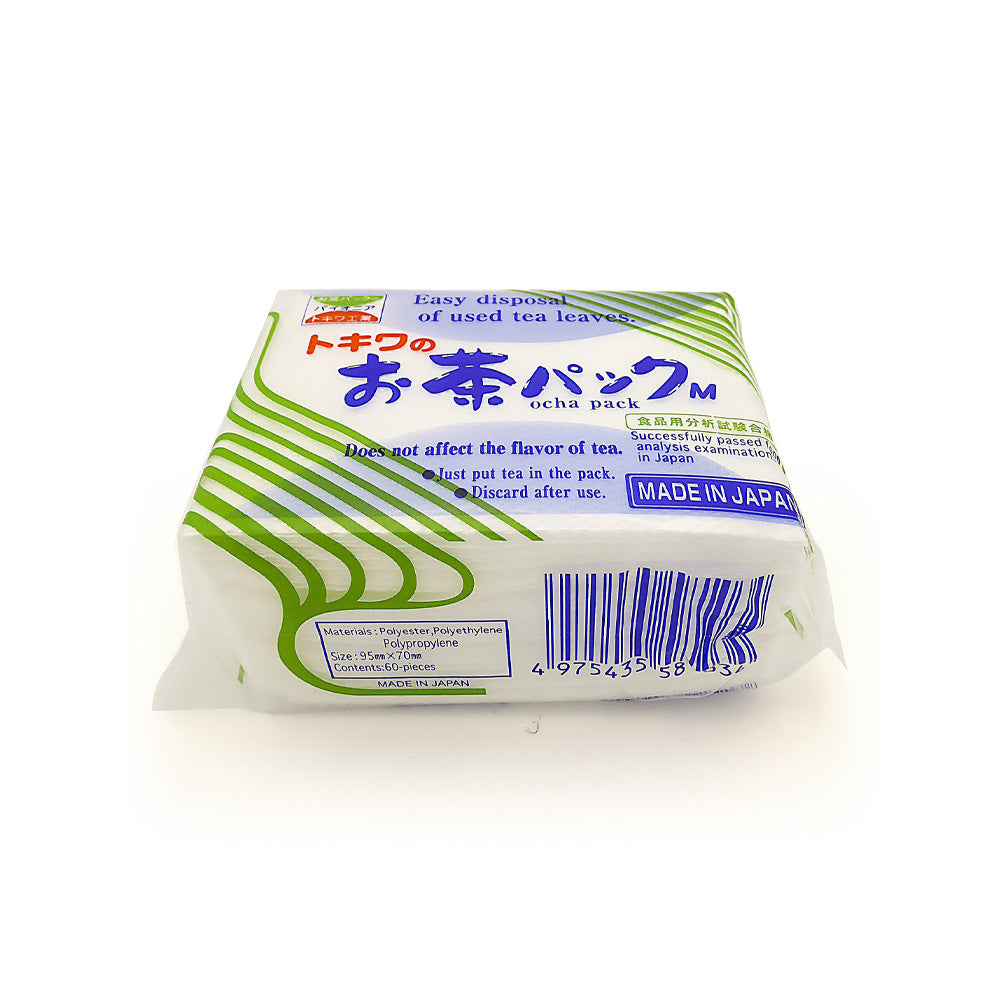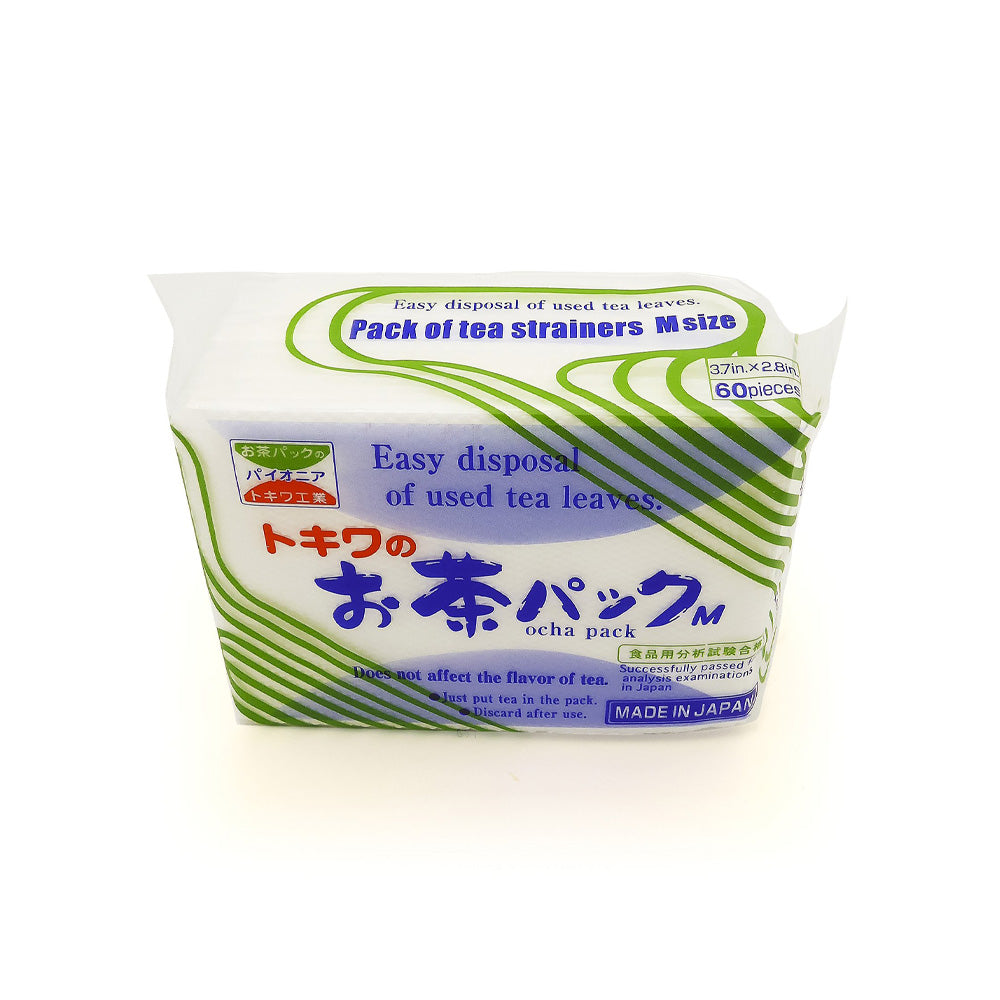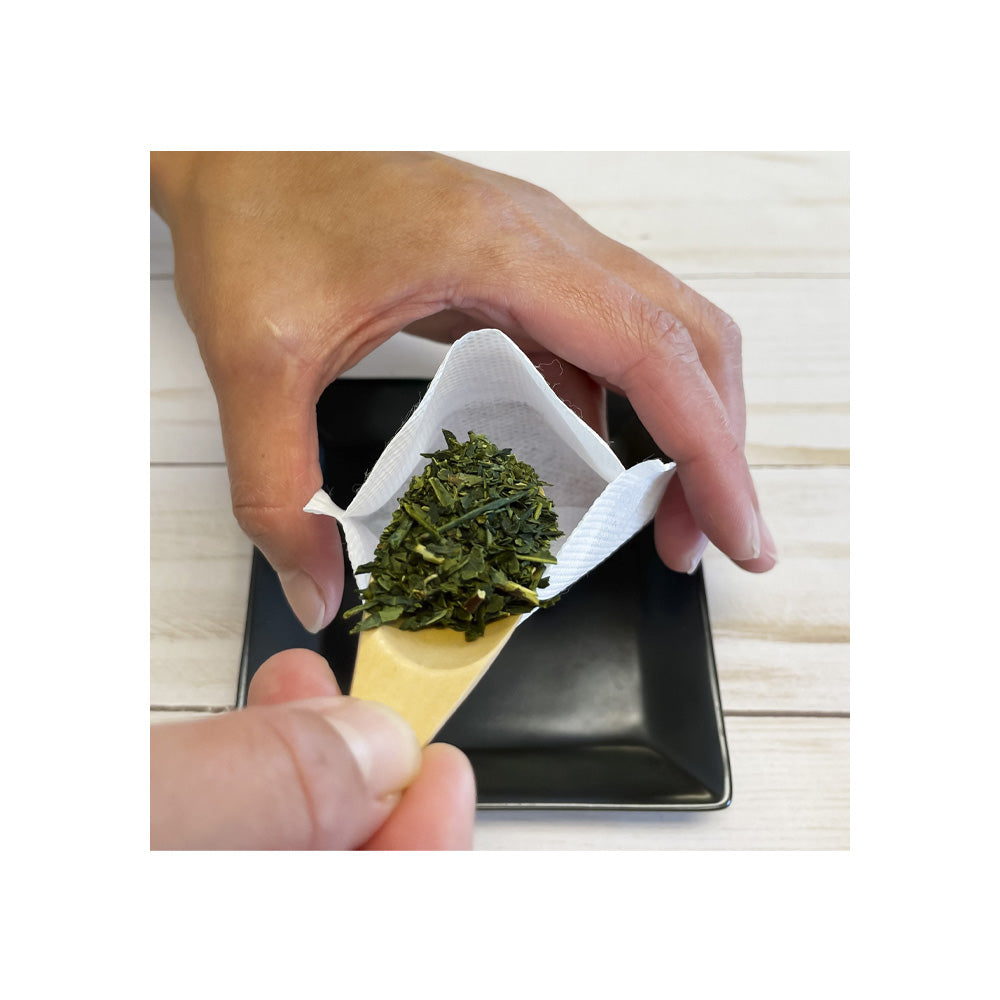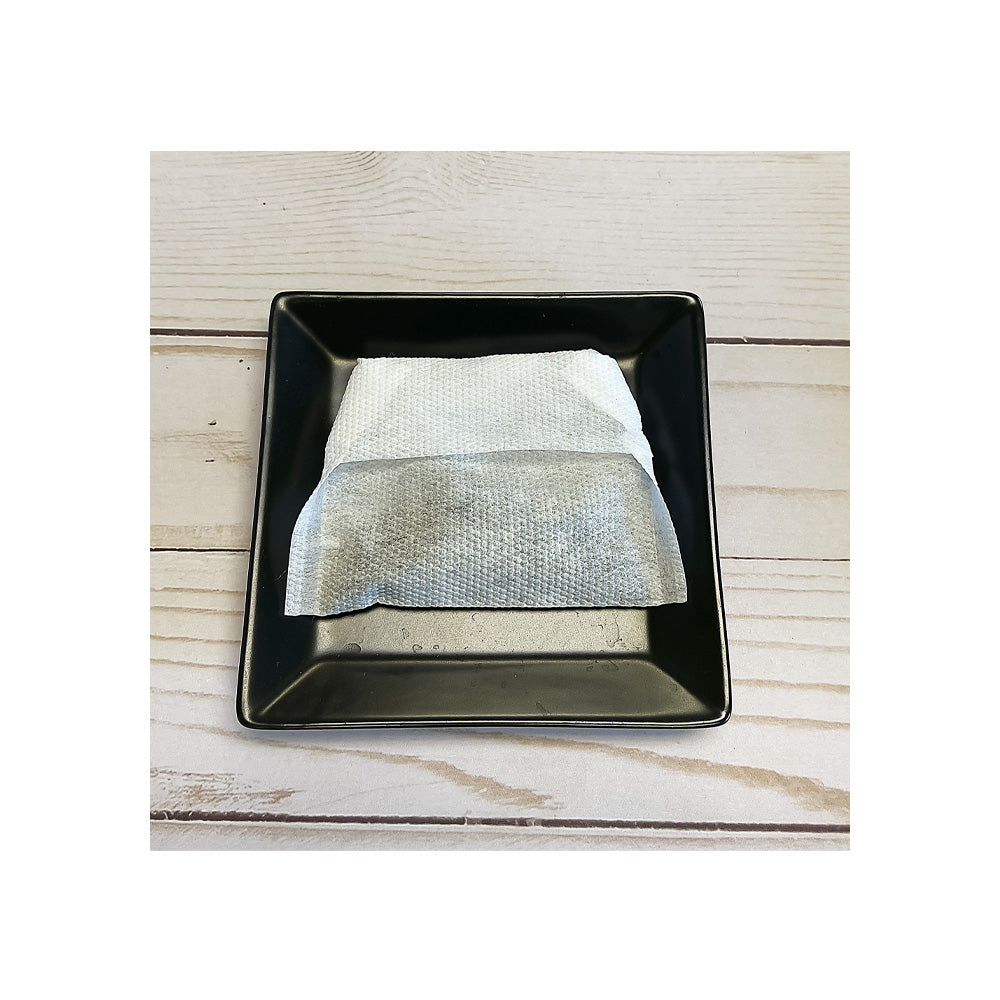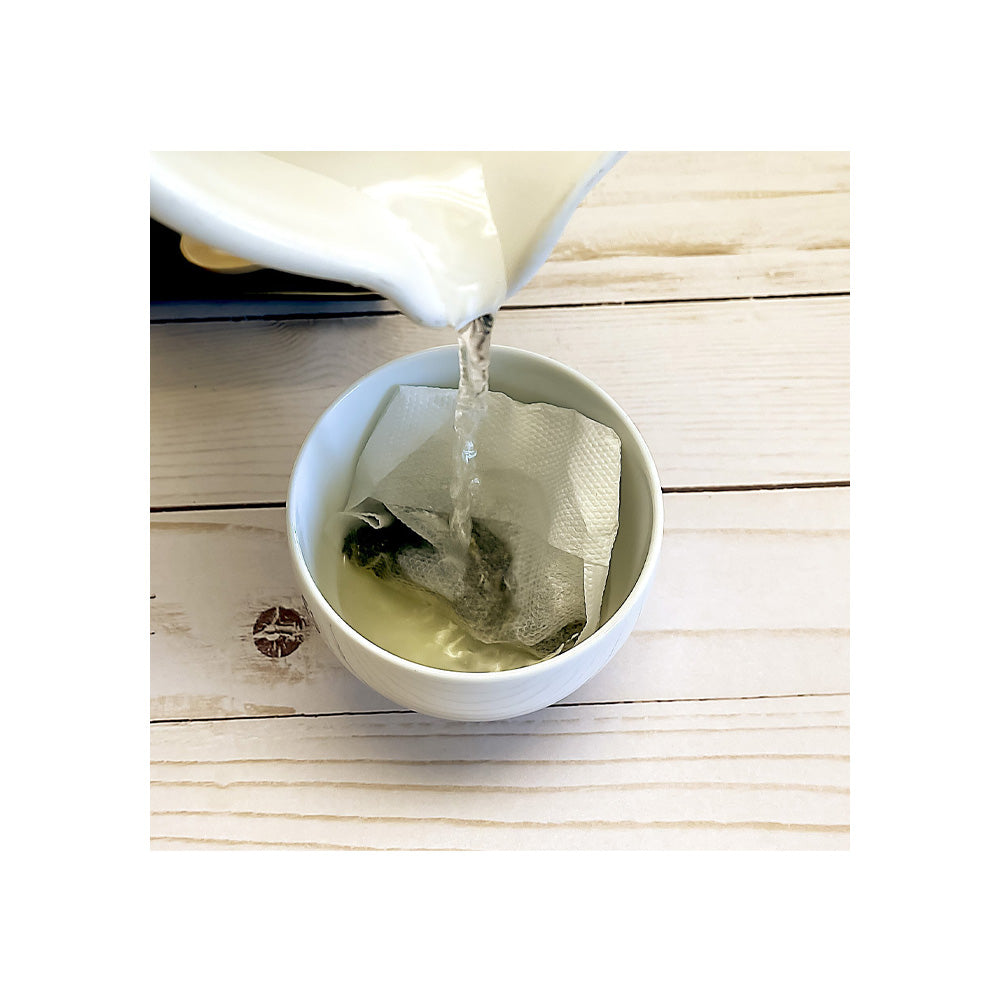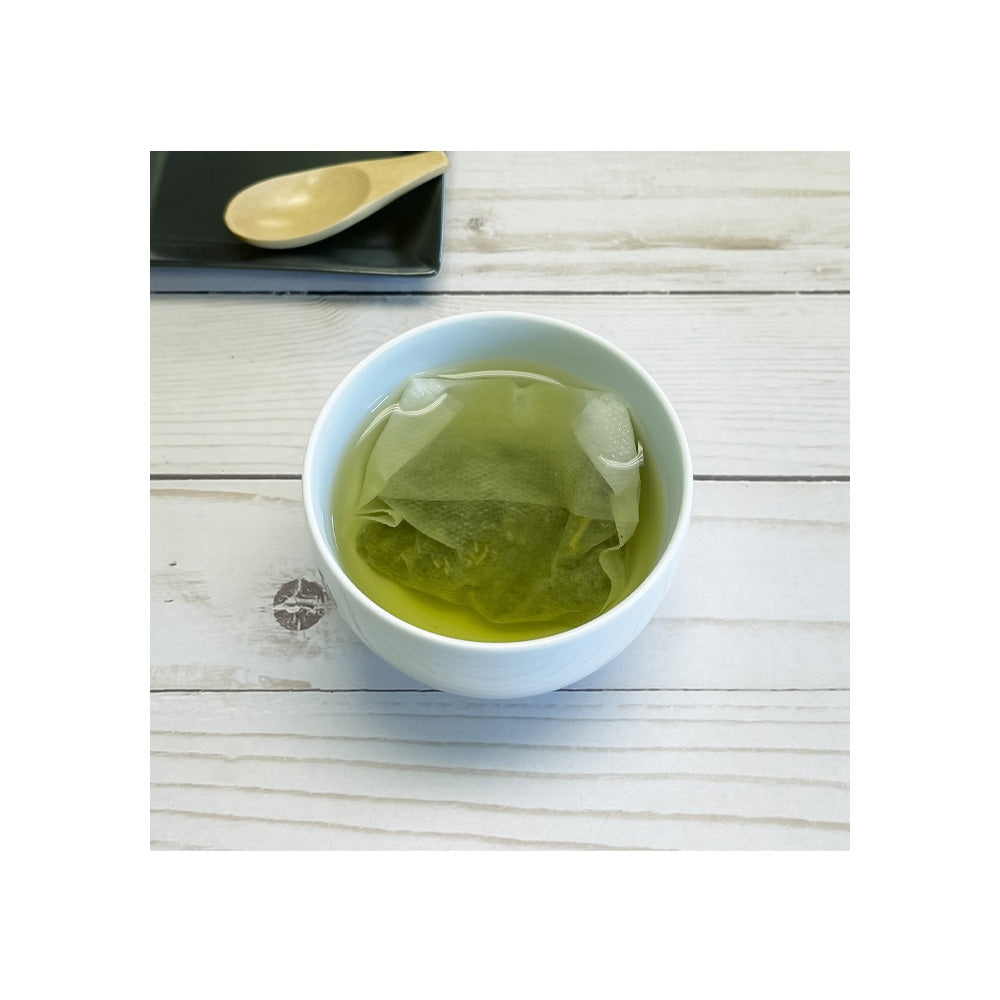 Ocha Pack / Pack of Tea Strainers M-size, 60pcs.
$3.50
Availability:
In Stock
Only 18 left!
Contact Us
Make your own tea bags with your favorite loose leaf tea!
Simply fill the Ocha Pack with your tea of choice then brew just like a tea bag!

- Clean and easy to dispose
- Does not affect the flavor of your tea
- Can be used for any loose teas

Size: 95mm x 70mm
Contents: 60 pcs.
Materials: Polyester, Polyethlene, Polypropylene

How to Use
1. Put loos tea in the Ocha Pack
2. Fold flap back to secure and the smooth edges.
3. Place in a tea cup then pour hot water over the Ocha Pack

Warning
- Do not use in microwave or conventional oven.
- Flammable. Keep away from open flames 
- Keep out of reach of children.
- Store in clean, dry place.
PRODUCT CODE: #90020

G.T JAPAN, INC. (MAEDA-EN)
IRVINE, CALIFORNIA, 92606 U.S.A.
http://www.maeda-en.com
TOLL FREE 1-866-MAEDAEN

PRODUCT OF JAPAN