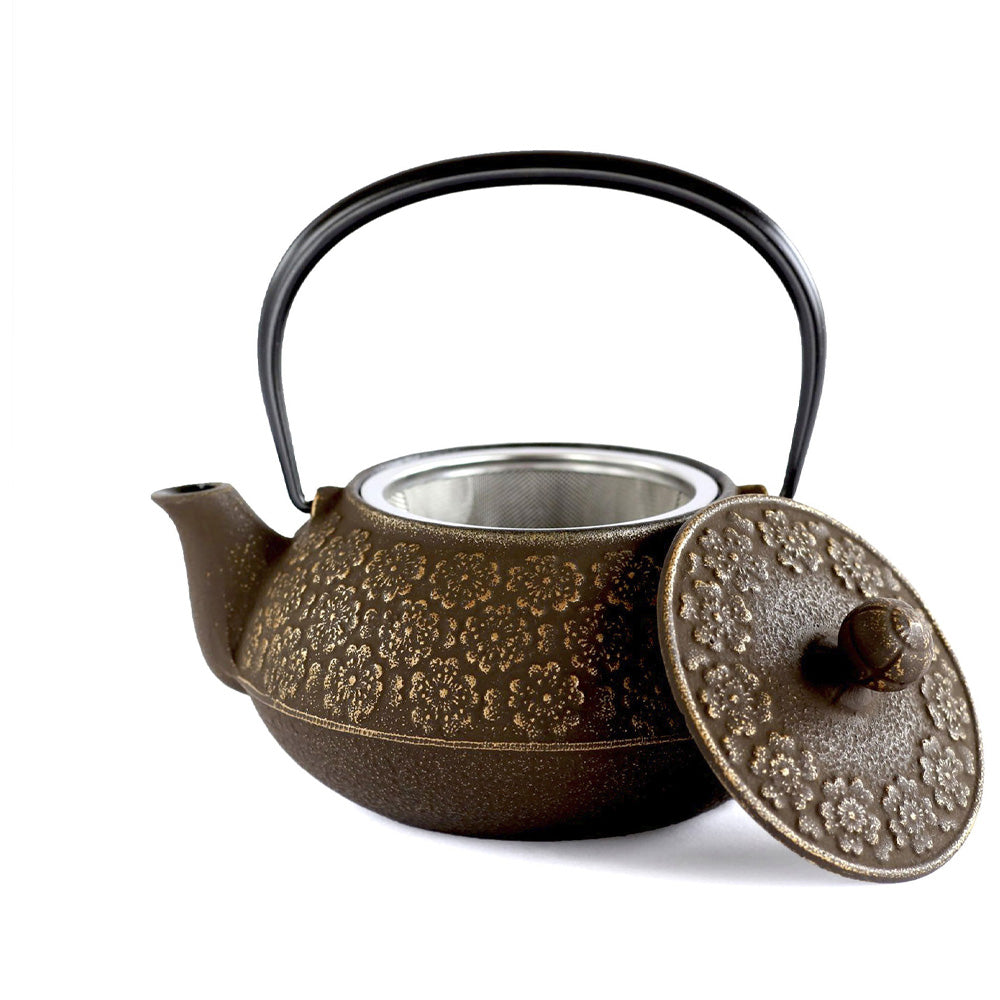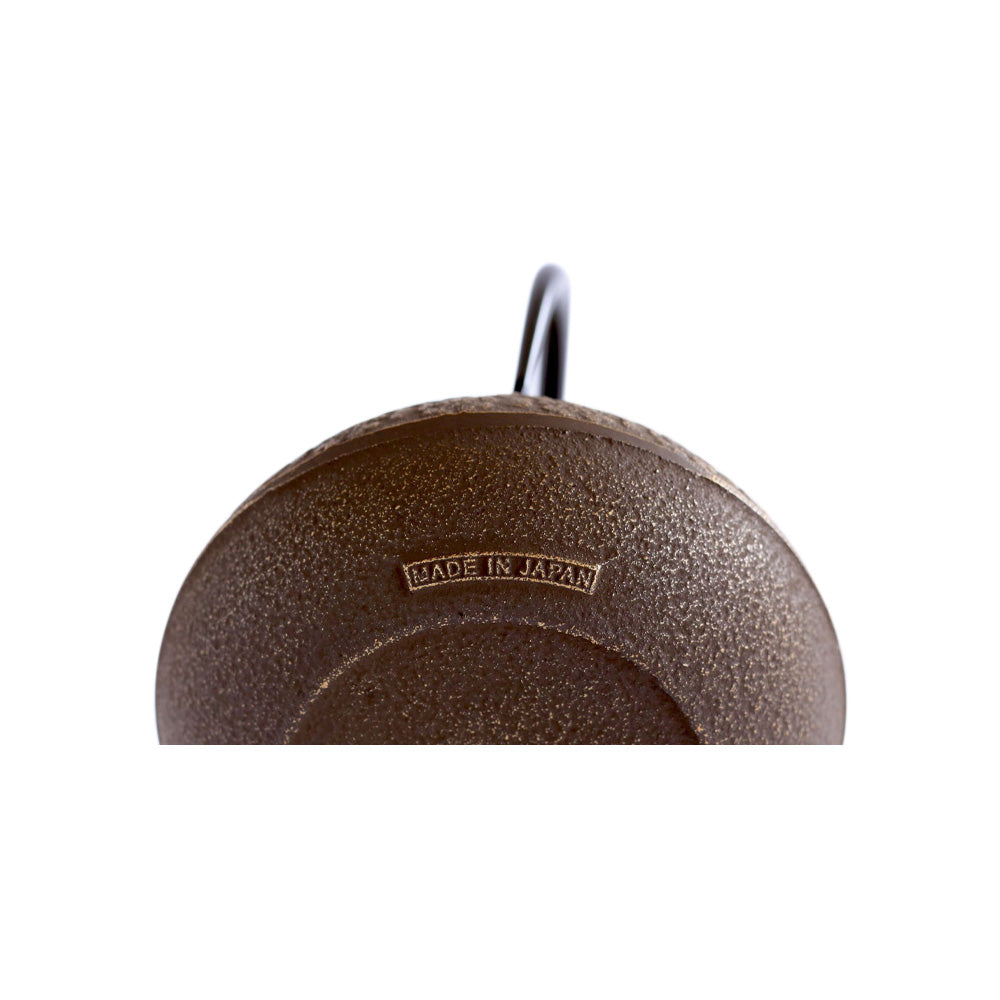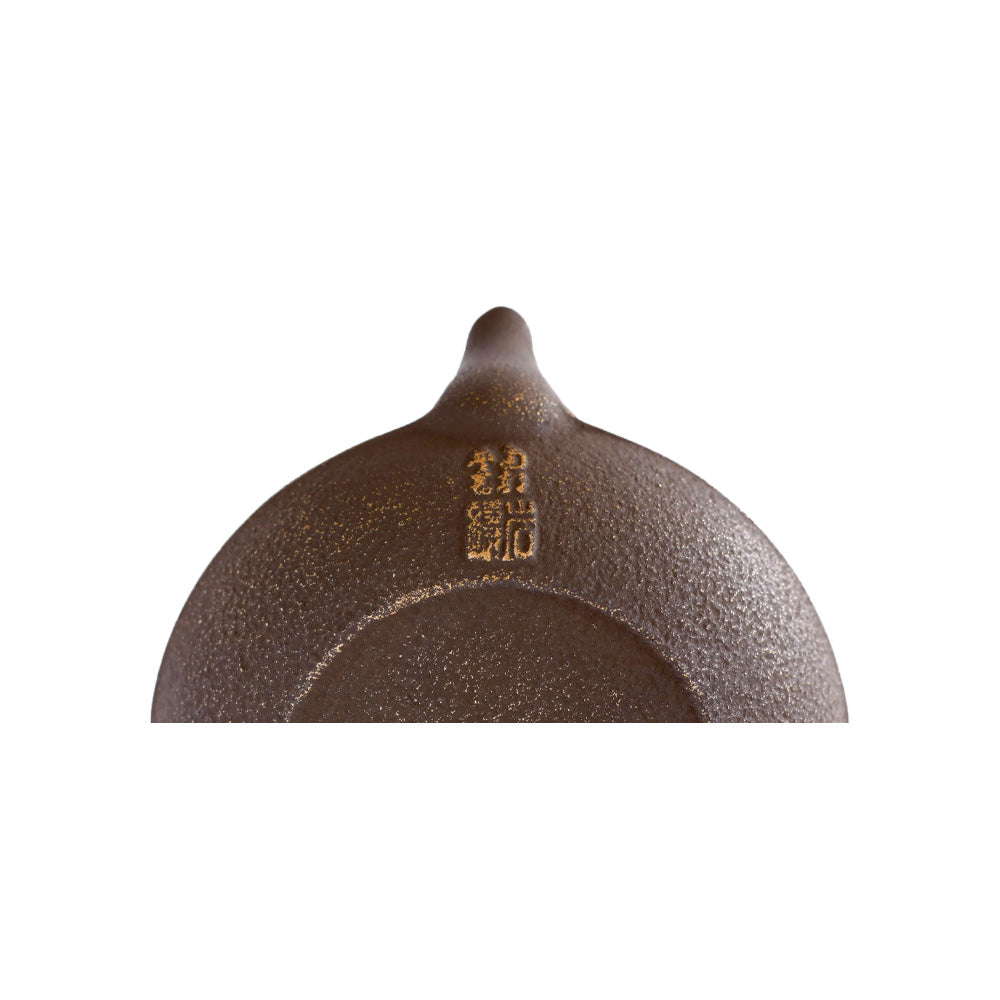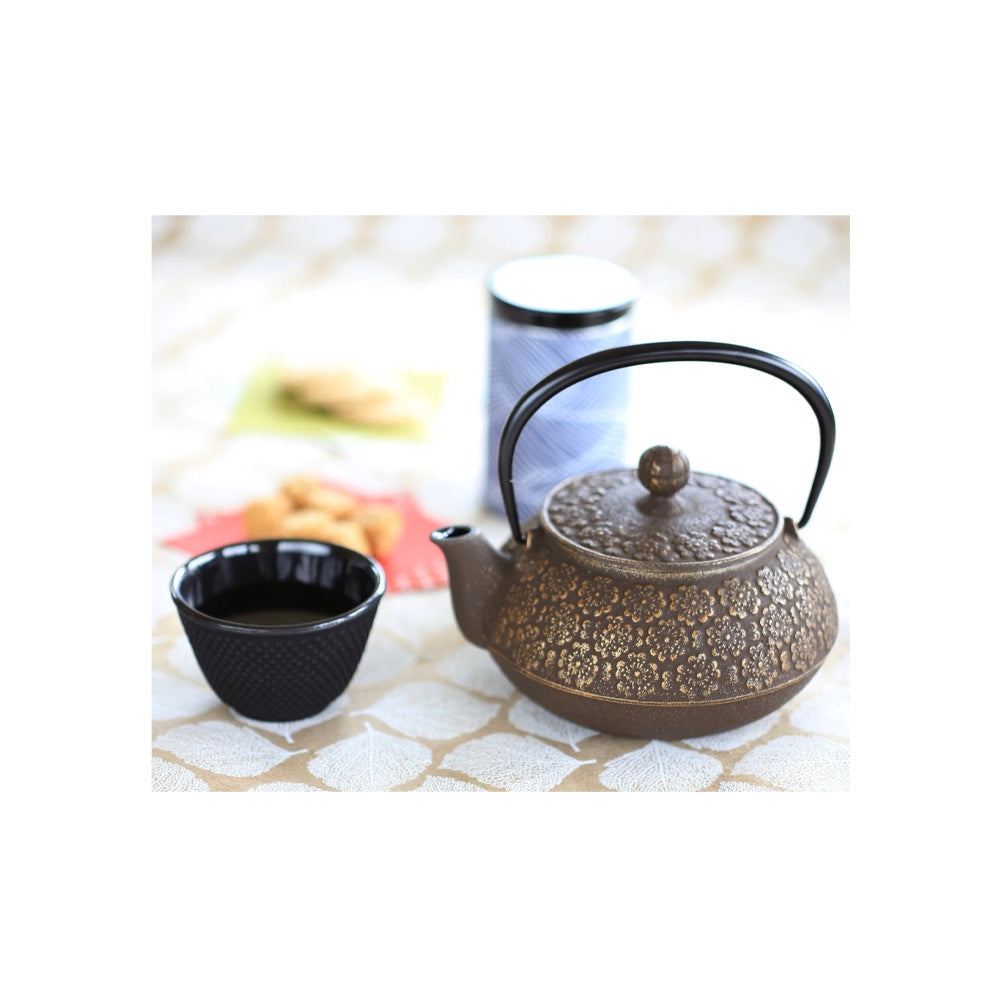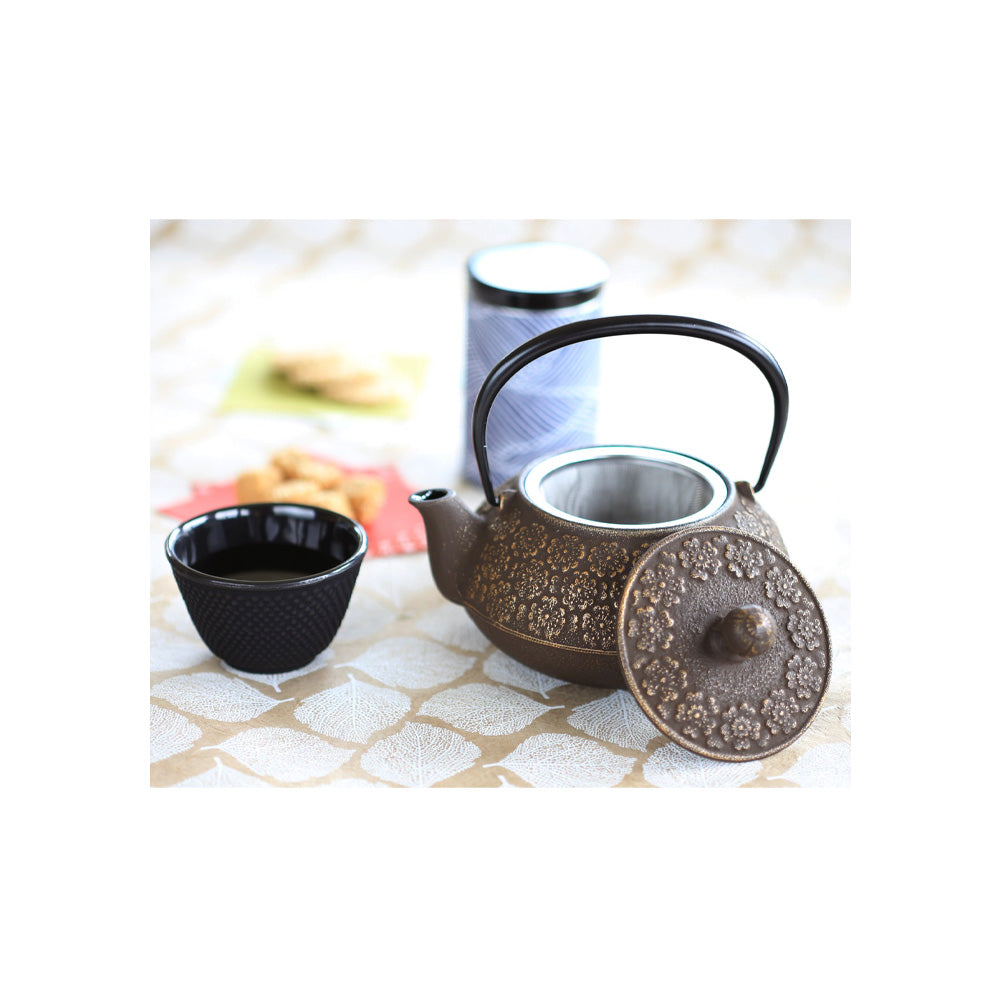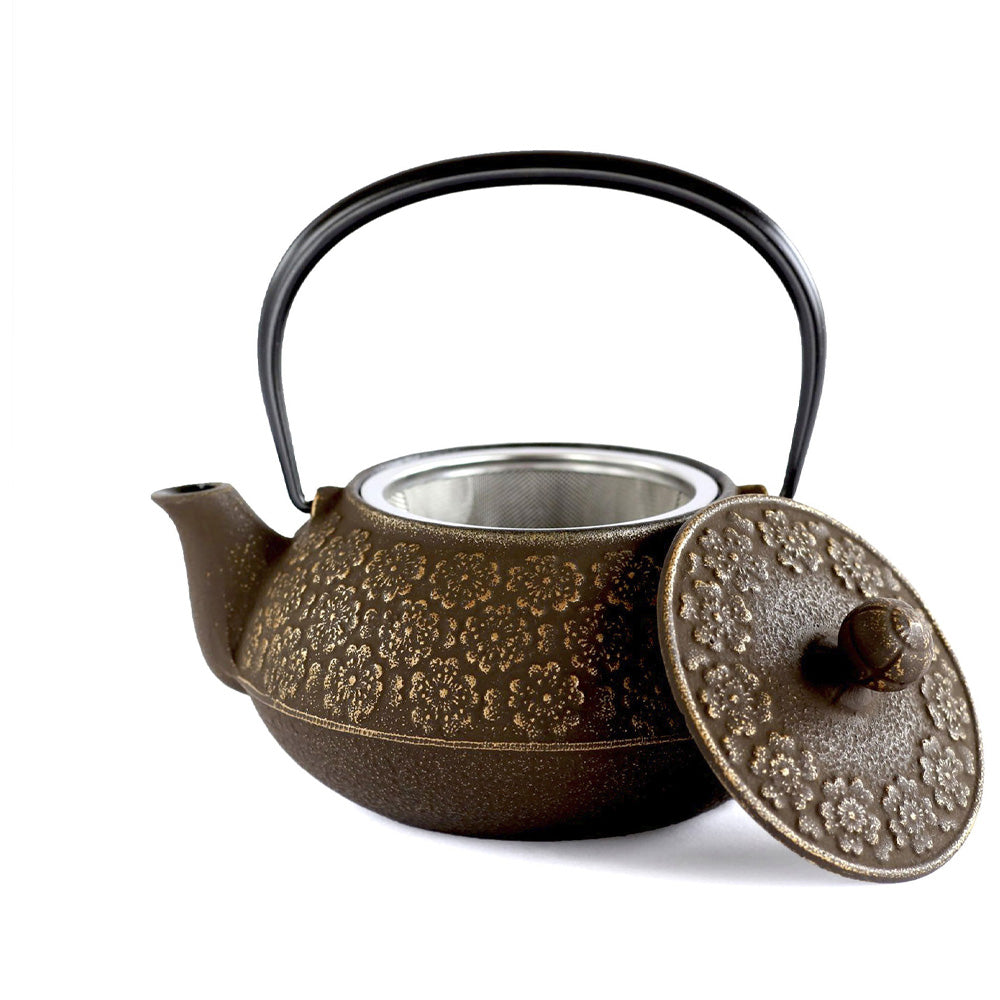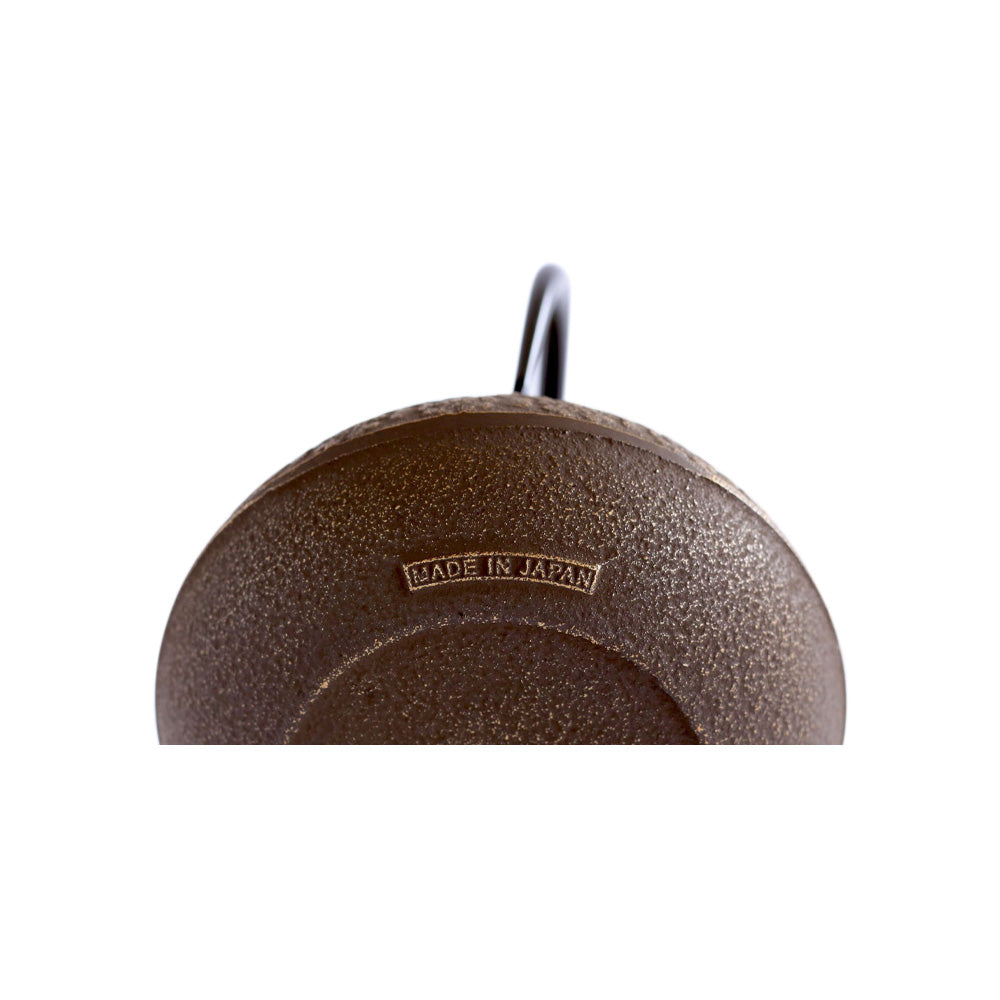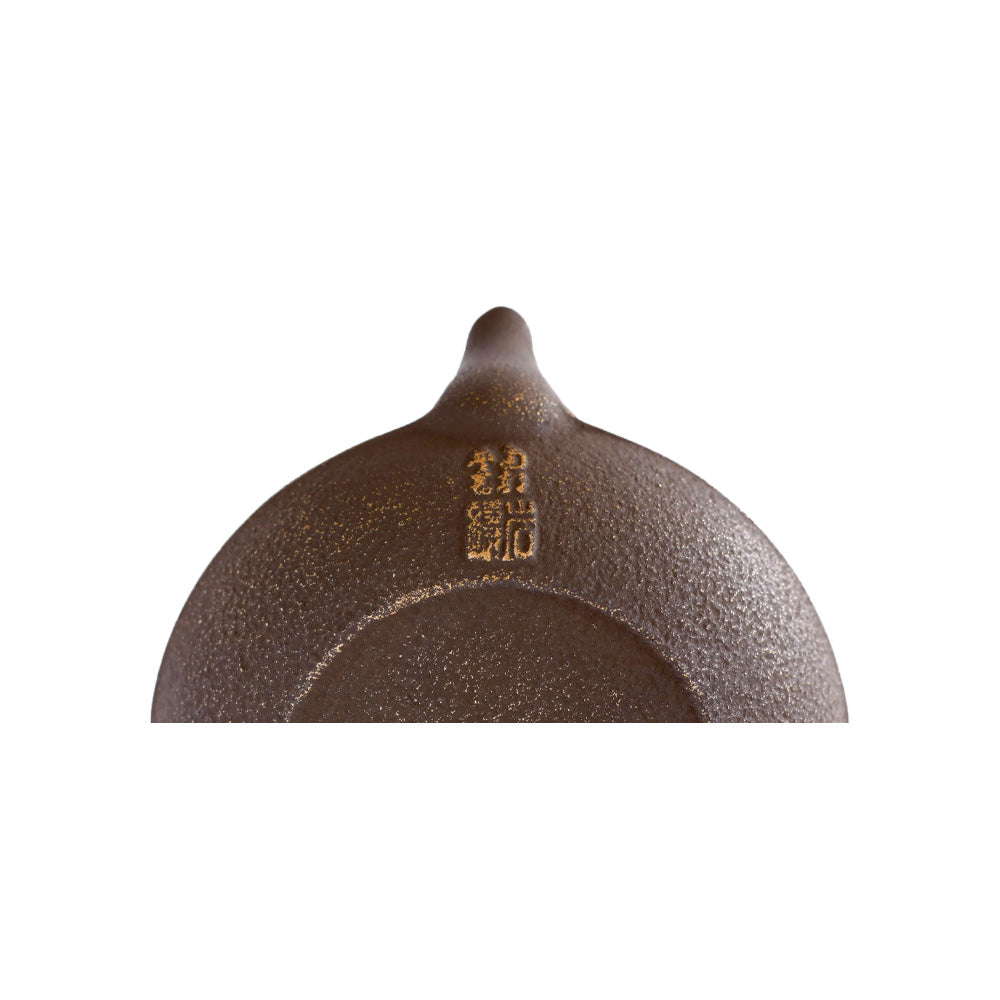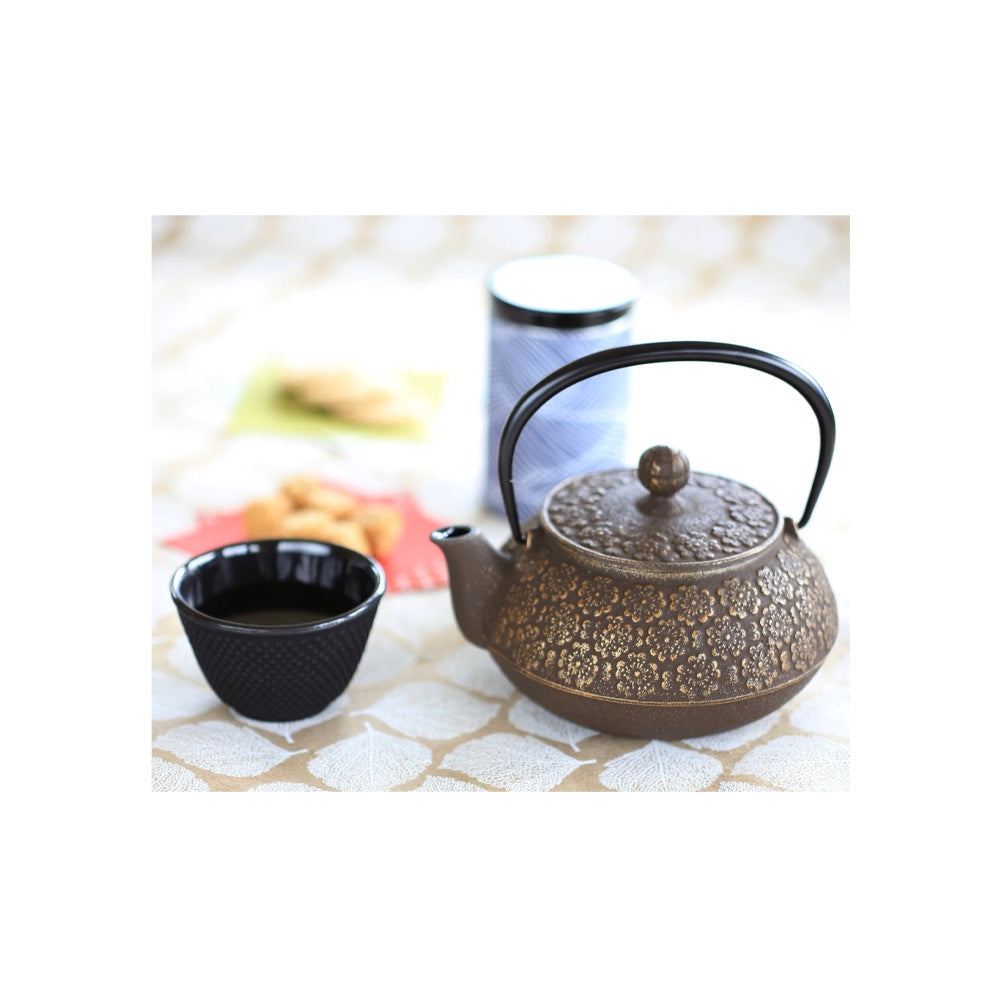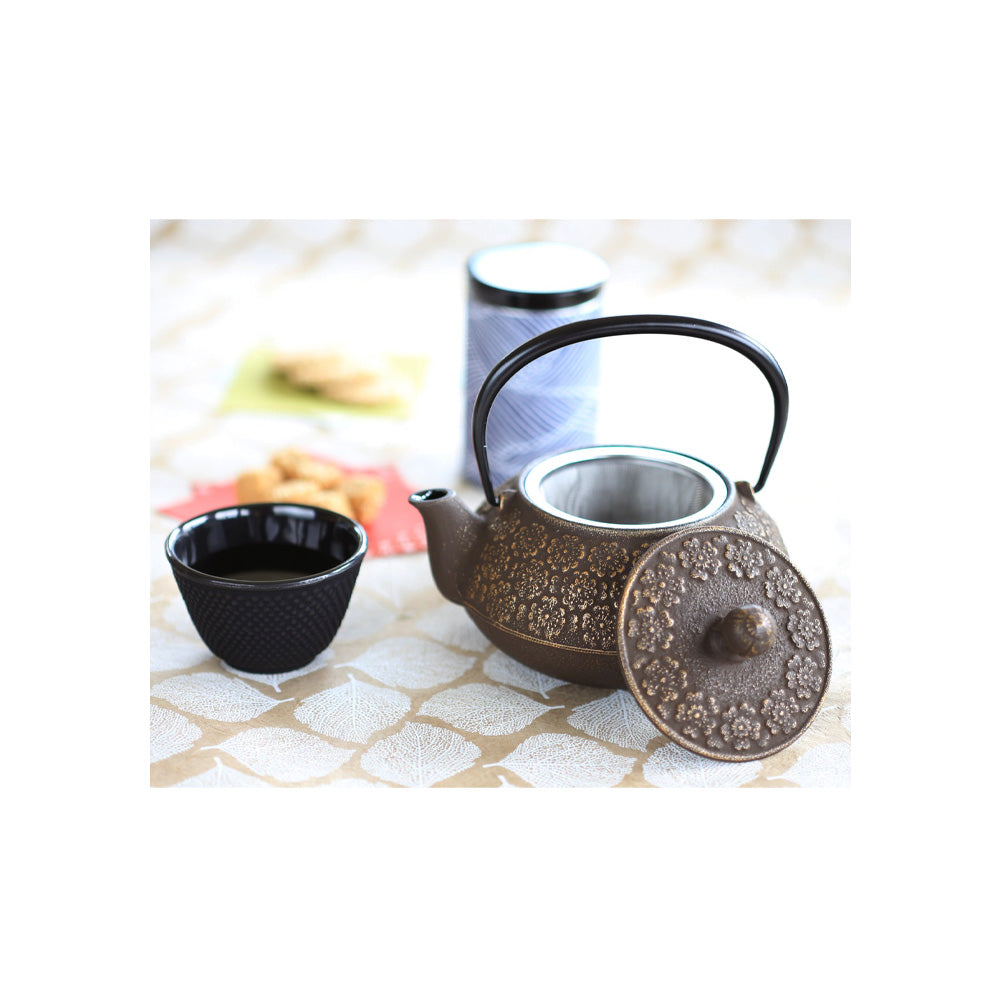 IWACHU Japanese Cast Iron Tetsubin Teapot, Gold Brown Cherry Blossom
$130.00
Availability:
In Stock
Only 1 left!
Contact Us
This beautiful cast iron teapot features a gold sakura (cherry blossom) relief, against a brown background
Cast iron construction keeps tea warm for a long time
Coated interior to prevent rust
Removable stainless-steel mesh strainer
Not recommended for stovetop use
Japanese tetsubin (iron teapots) evolved from larger vessels used centuries ago to heat water for tea and provide warmth and humidity in the home during the winter. Without many specialized machines, artisans centuries ago had to do nearly everything, from preparing the molten iron to perfecting the last design detail, by hand. Today, craftsmen at Iwachu pay respect to this tradition by infusing each product with skilled precision and detail throughout the entire manufacturing process.

Iwachu is one of the finest and most respected manufacturers of Japanese ironware, with a company history of over 100 years. The superior quality, beauty and lasting durability of Iwachu products have earned them the worldwide reputation as the leading manufacturer of authentic Japanese tetsubin.
Dimensions: 5 1/2 D" x 4 1/8 H"

Capacity: 22 oz / 650 ml
Material: Cast Iron
Made in Japan
PRODUCT CODE: # 90891
Care Instructions for Tea Wares